Josie's Story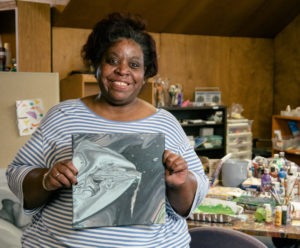 Josie began her journey at Pathway in 2004.  When she first walked into the building she admits she was "nervous and scared."  Anyone who knows Josie now would be very surprised.  She said she remembers the former Pathway manager Chuck Shelton did her intake and made her feel comfortable.  She remembers meeting Teresa who also was very nice and welcoming.  Josie said it was not long before she began making friends.  She gravitated to the Food Unit because she loved to cook.
The compliments and positive feedback regarding my cooking skills helped me feel better about myself.  Members told me they loved my meat-loaf in particular.  After making friends and getting involved in all aspects of the clubhouse it was time to try paid employment.  The time spent in the clubhouse helped me gain confidence and I was ready.  Pathway staff were there to help me every step of the way.  Michael got me my first job doing some cleaning and occasional work for a local caterer.  I felt ready for the next step, and Teresa got me started at Friendship Village of Dublin in March of 2005.  I'll admit I was nervous at first, but caught on and kept this job until June of 2019 when our whole crew was laid off due to financial reasons with the employer.  I'm very proud of the time I worked there.  The best part is that Pathway was always there for me over the years.  I was still active at the clubhouse on days I didn't work.  I have participated in weekly TEP (Employment meetings), Art class, social activities and events.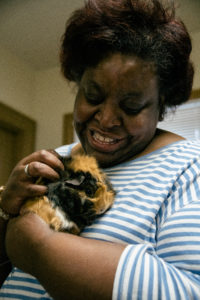 In 2016, I was selected to go to Independence Center in St. Louis, MO for 2 week clubhouse training.  This training really helped me learn the clubhouse model.  I made friends at that clubhouse and colleagues from other clubhouses that were also there for training.  I feel more confident telling other members about the standards.  One of my goals is to help Pathway increase membership.  When we re-open I plan to help with the new mentorship program to assist with orientation and helping people feel more comfortable.
Pathway is like a family to me.  The biggest stress I have right now is this pandemic.  It makes me feel isolated and depressed.  Knowing that Pathway is there is helping.  I talk on phone to staff & members, join in on the virtual clubhouse groups and meetings.  I have also co-coordinated a cook-out at Wolfe park with another member.  We had a great time, did it pot-luck style and of course maintained safe social-distancing.  Everyone wore their masks!  This was a great time and we plan to do it again.